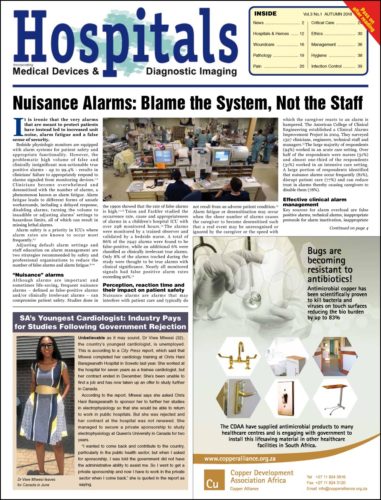 Welcome to Autumn, I honestly don't know how to describe this one. I mean one day we are dying of heat and the next day, swimming to work.
To help you cope with the mood swings of mother nature, we have produced our second edition of Hospitals for the year.
We hope you enjoy the piece on ICU visitors.
Find out all the latest news and exciting developments in the hospital world right here and right now.
Hospitals , your premier source of news in the world of hospital medicine.